Filter
Definition
In a filter the different selection options are defined. These selection options consist of one or more facets.
Create new filter
You can create a new filter under Dashboard > GuidePlugin > Filter > Create new filter. In the following, we will go into the setting options for the filter.
Text
Under the tab Text you can formulate the question and a short description for the visitor.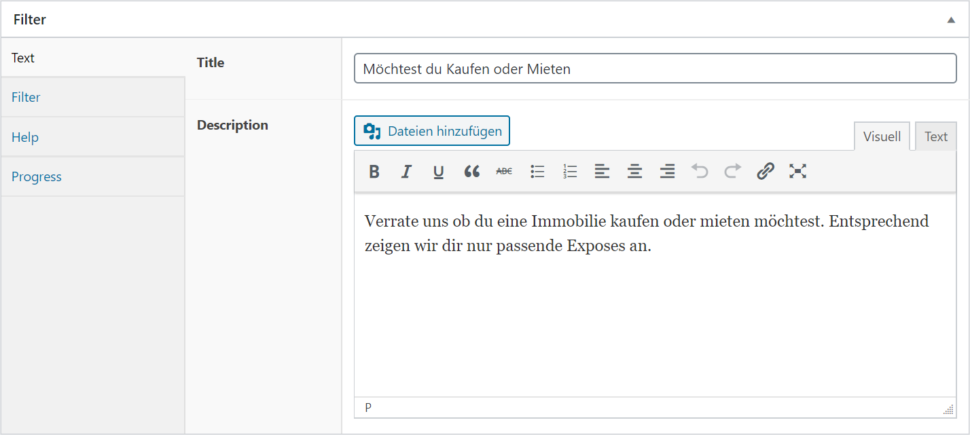 It is best to keep it short and to the point so that you do not kill the visitor.
Filter
The Filter tab is the heart of each filter. Here you define all the choices your visitor has in the frontend and link them to the facets you created before.

You can choose from the following filter types.
Tip: Click on the respective filter type in the list here to access its documentation.
Cards
With tiles (so-called cards) you can define individual choices based on one or more facets.
Slider
With the slider, especially facets with numerical reference can be filtered well (e.g. price, size, weight, …)
Further filter types (date, localization, …) are under development
Help
For some filters a little context is helpful. You can offer help texts that explain the questions in more detail to your visitors or help them to make the right choice.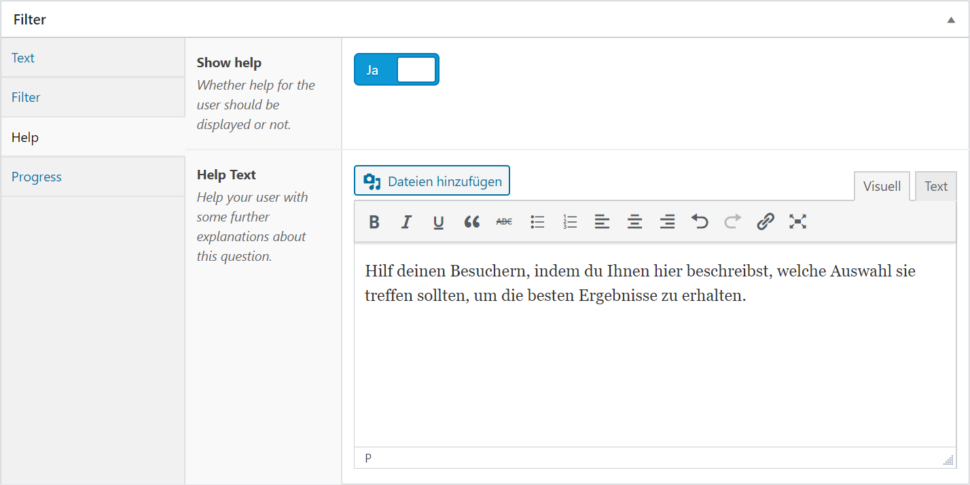 In the frontend the help is then displayed above the forward and back buttons: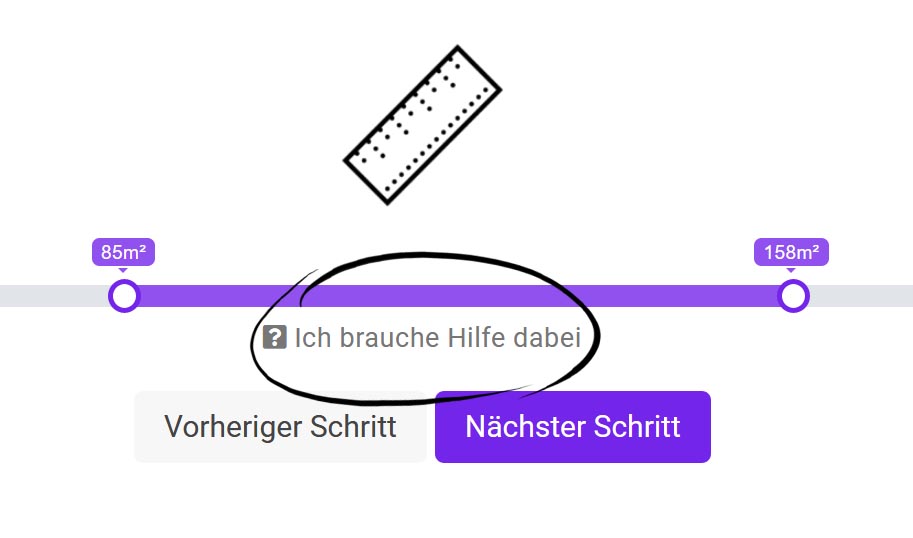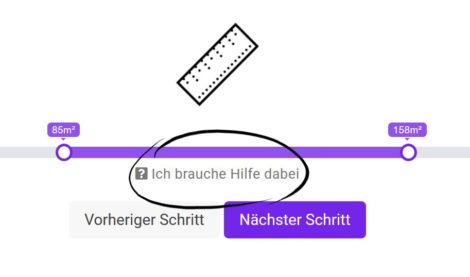 This way you can easily provide your visitor with further hints to the question.
Progress
After your visitor has answered all the questions and clicked on the Show Results button, the search process is initiated. During the search process, a modal (popup) will be shown, in which the visitor can see the current search process. If you want a process message to be played for the current filter, activate the Show in Progress button and fill in the Progress Label field with the process message.

After you have made all settings, you can save the filter.